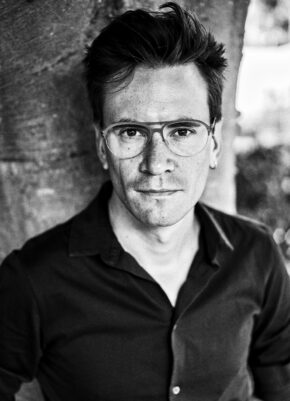 The Mystery of Urk
Literary non-fiction
One traditional fishing village, two opposing realities
Award-winning bestseller: 45,000 copies sold
Urk, once an island, is a fishing village where a close-knit religious community is fighting to preserve its way of life, fending off the outside world. There are two sides to this mysterious 'Asterix' village. Nowhere in the country has more churches than Urk, the houses are picturesque, and the people are warm and welcoming. At the same time, the villagers are deeply distrustful of government and turned in on themselves. In the lee of their religious convictions, drug dealing and violence prevail. The coronavirus pandemic has exposed some additional features of the community: anti-vax sentiments, conspiracy theories, curfew riots, and faith in God rather than science. Is all this a logical outcome in a conservative, reactionary community? Is it actually possible to remain unique in our global, rapidly assimilating world, and at what price?
Writer and journalist Matthias M.R. Declercq, not Dutch but Belgian, neither religious nor familiar with the Dutch Bible Belt, was sent to Urk for a day in 2009 to report on a murder. He found the village so fascinating that ten years later he decided to do what he had not succeeded in doing then, namely to get to the bottom of a closed community that is unknown to the outside world.
Declercq lived in Urk for almost a year, a stranger at the heart of the village. He accompanied the villagers as they fished, prayed and drank. Little by little, reality emerged. Declercq saw an amiable and god-fearing people, but he also discovered a tragic, shadowy world of youthful mayhem, seafood fraud and drugs. Keeping an open mind at all times, Declercq succeeds in revealing the true identity of that world, which harbours huge contrasts and where nothing is what it seems. As Declercq puts it, 'In due course, my network in that village grew to such an extent that I got to know the dark side of its distinctive culture. That meant daring to name and explore its darker aspects in order to draw a complete picture of the community. Not a polished image, but the reality.'
In his own respectful way, Declercq exposes the friction that can be caused by a strictly religious way of life and a lack of a culture of openness and dialogue.
For a short video about this book, check this link.
A reading sample and press quotes can be accessed through the button below.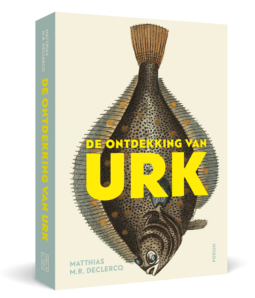 More information?
Please contact us, we'd be happy to hear from you.